Job Hazard Analysis
December 18, 2019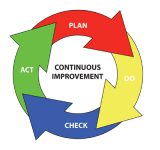 HSE Management System (HSE-MS)
December 18, 2019
Industrial Hygiene
₦50,000.00
Description
The various hazards at work can impact negatively on the health of workers. A good occupational health and safety programme requires continuous workplace hazard assessment and implementation of effective risk controls in other to prevent work related health injuries.
Participants in this 3-days course will gain skills necessary to successfully achieve safer work conditions using the tenets of industrial hygiene. At the end of the training, certificate will be awarded by Marana Global.
Reviews (0)
Only logged in customers who have purchased this product may leave a review.
More Offers
No more offers for this product!
Inquiries
General Inquiries
There are no inquiries yet.