ISPON Introduces Electronic Membership System
April 16, 2020
A Recorded Version of the Free OSH Hazard Identification & Documentation
April 23, 2020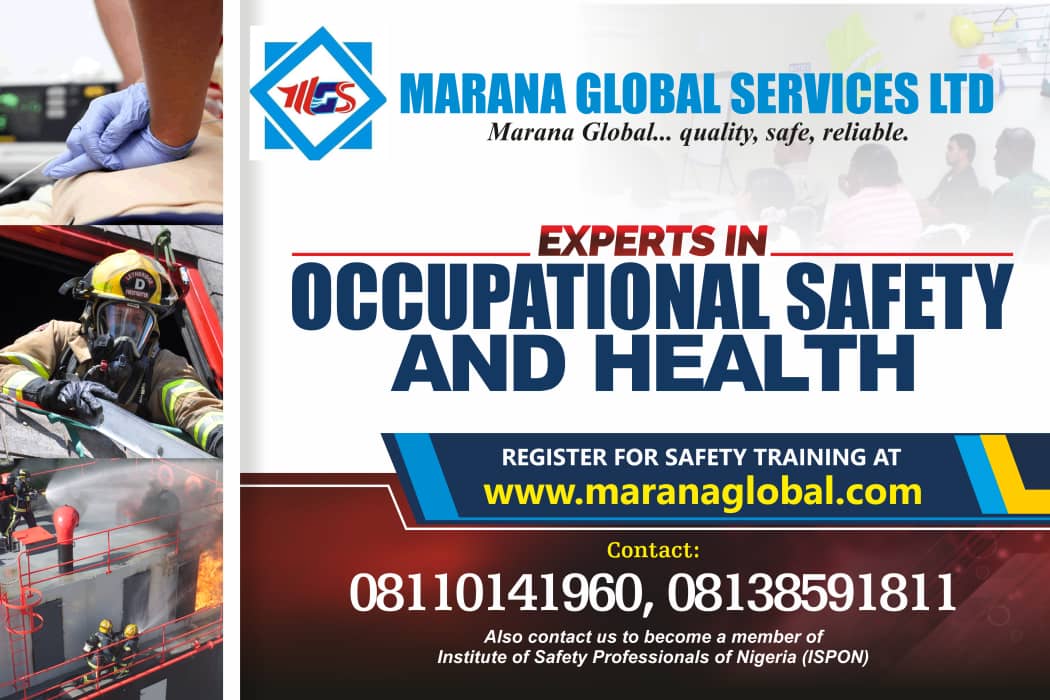 Event name: Occupational Safety and Health Hazard Identification
Date: Wednesday April 22, 2020.
Time: 12:00pm Nigeria (WAT or UTC+1)
Estimated duration: 45 minutes
Participation: Free
Event platform: Youtube (you will be able to ask questions in a live chat)
Organizer: Marana Global Services Ltd.
Click here
to attend.
Short summary
This session will focus on identification and documentation of occupational health and safety hazards. Ability to do this effectively is key to the success of any health and safety programme.
Feel free to ask your questions using the live chat.